a content review automation for the reviews and comments of your community
A well-known multinational leader in sentiment analysis of user comments/reviews has chosen Chiron's staff for the creation of a content review automation system, i.e. a software for filtering customer reviews.
An efficient content review automation system is aimed at screening user content based on some specific characteristics requested by the customer.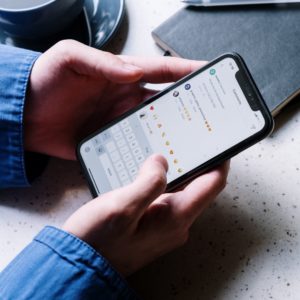 Reviews relating to a product or a seller cannot always be considered significant.
It is therefore appropriate to define whether a comment meets the criteria for being published or not.
The ultimate goal of the brand is in fact to define a real trend in buyer sentiment, relating to a specific product or a specific brand.
For this purpose, Chiron has proposed to define an algorithm capable of self-moderating and skimming most of the opinions, in a totally automated way, so that only those comments that meet all the criteria are viewable by the other customers interested in the product.
Criteria's definitions
The criteria implemented in the algorithm work to define which messages can be published and those which cannot be published as they do not reflect certain criteria


Text Summarization
Extracting the meaning of a comment in a nutshell.
Comment filtering
Identifying the evolution of words.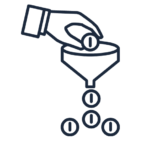 Entity Recognition
Extraction and classification of the elements present in a text within predefined categories.

Chiron has also provided a system capable of giving perception, both to the platform and to customers, of the performance of products or services, through analytical bases. This application helps the retailer a lot to understand the sentiment of their customers, in order to be able to optimize their products and services.
The platform manages to cover a multitude of features:
It allows to ascertain some anomalies in the positivity of the opinions, giving the perception of the negativity with which a product is evaluated.
With the word cloud, it allows you to associate a group of the most used terms with each product or merchant.
It also allows you to identify emerging trends to define which products are becoming popular, and understand if some terms usually used in reviews change their connotation over time.
Finally, through topic modeling, the platform recreates clusters of the most closely matched words, and with the use of the filter by time frame it is possible to understand whether these aggregates vary, as well as the method of use of individual terms changes over time.